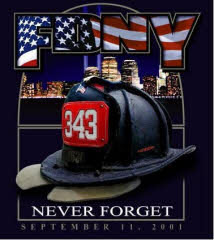 I have been performing home inspections for over 30 years.
I was taught the trade by an elder gentleman in the borough of Brooklyn.
He was one of the true pioneers in the home inspection business.
I listened to hours and hours of lectures, viewed thousands of slides and pictures, and assisted on dozens of inspections, before my first paid inspection.
It was an old brownstone in a run down area of Brooklyn. I think it took me 6 hours.
I went through more than a few pencils that day. Looking back now, I feel that I
was taught by one of the best.
Today, after 30 years of inspecting homes, I feel I am now one of the best.
---
Mike Boyle is a retired New York City Battalion Chief. I worked in the FDNY for 23 years.
Presently I am a full time home inspector. This is my only business. I have a Bachelor of Science (B.S.) in Civil Engineering from Columbia University.
I feel that my experience in the FDNY, my degree in Civil Engineering, and the many thousands of home inspections that I have performed make for a well rounded professional. I am dedicated to inspecting your future home, for you. You will be glad that you did. I guarantee it!
---
Fully licensed and Insured
New York State Home Inspector License
Complete General Liability as well as Errors and Omissions (E&O) Coverage
I have inspected thousands of homes and commercial structures for potential buyers as well as current owners.
B.S. in Civil Engineering from Columbia University. Awarded in 1981
Certified by the National Institute of Building Inspectors (NIBI)
Insured through Foundation of Real Estate Appraisers (FREA)
N.Y.S. Licensed Pest and Termite Inspector
Licensed Radon Measurement Technician
Approved NACA ( Neighborhood Assistance Corporation of America) Inspector
Member of Empire State Association of Housing Inspectors.
New York State License # 16000008110